Trends in B2B selling

B2B selling has evolved significantly over the years, and understanding the latest trends is critical to success.

Embracing these trends can help businesses build stronger relationships with their customers, increase sales performance, and stay ahead of the competition.
Here are some key trends in B2B selling that businesses should be aware of:
Account-Based Selling (ABS): It is a sales strategy that involves targeting specific accounts and creating customized sales and marketing strategies for each one. Instead of focusing on a broad audience, ABS focuses on high-value accounts and builds deeper relationships with key decision-makers within those accounts.
Social Selling: Social media platforms are increasingly being used by B2B sales teams to engage with potential customers, share valuable content, and build relationships. Social selling allows businesses to create a more personal and authentic connection with their customers.
Data-Driven Selling: Sales teams are leveraging data analytics to gain insights into customer behavior, preferences, and buying patterns. Data-driven selling enables businesses to tailor their offerings to meet the specific needs of their customers and improve their sales performance.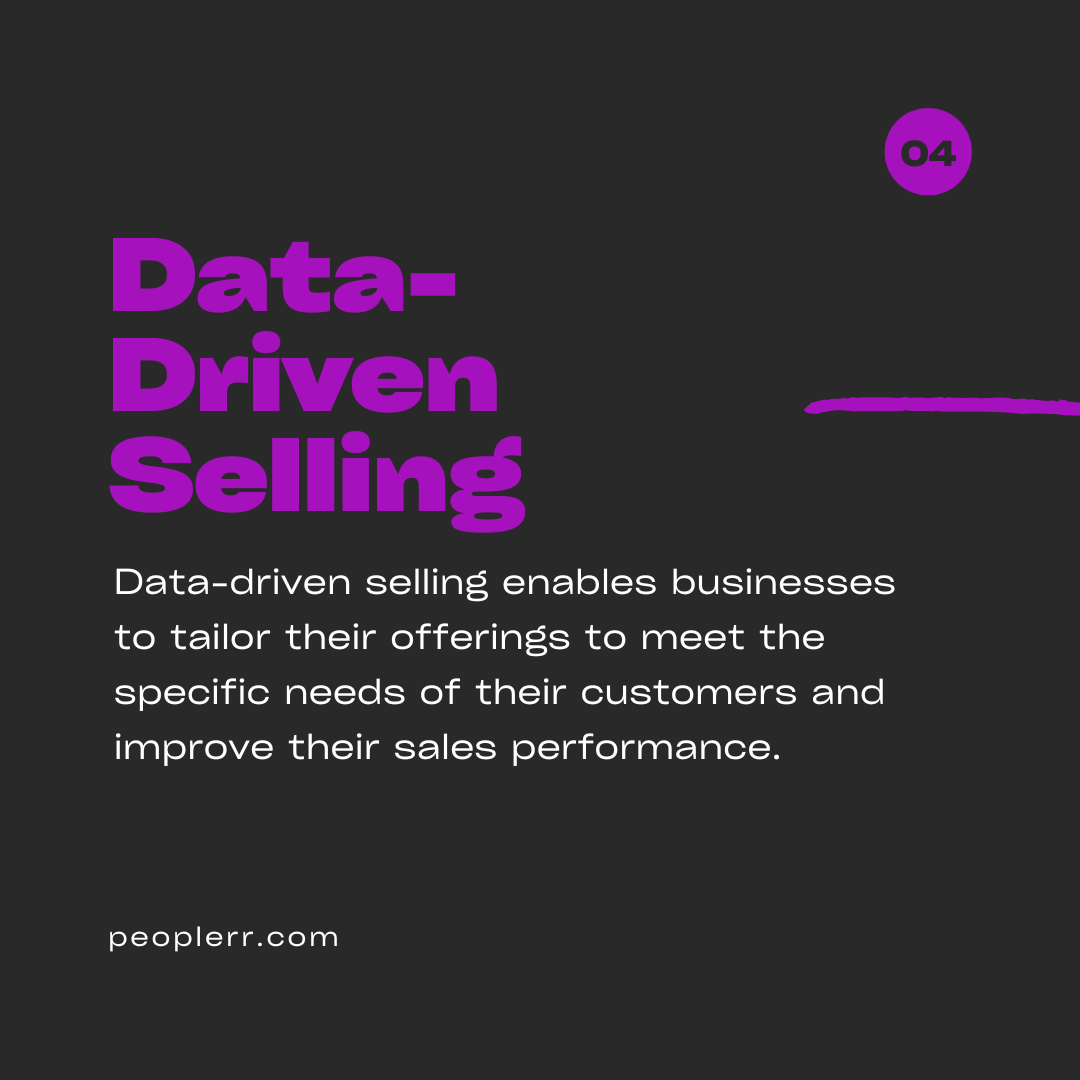 Personalization: Customers today expect personalized experiences, and B2B selling is no exception. Sales teams are using customer data to create customized sales pitches, tailored product recommendations, and personalized communication.
Digital Transformation: The pandemic has accelerated digital transformation, and B2B selling is no exception. Sales teams are increasingly using virtual sales tools, online marketplaces, and e-commerce platforms to reach customers and close deals.